---------------------------------------------------
Thaermore Revisited
---------------------------------------------------
Thank you for your interest in this mod. The purpose of this mod is to extend Eschalon: Book I slightly with several new locations and is designed to be played with a new character. If you have not completed Eschalon: Book I at least once it is strongly recommended you do so before you install and use this mod.
You install and use this mod with the understanding that Basilisk Games are not responsible for any problems you encounter, and that this mod is not officially supported by Basilisk Games.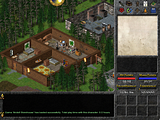 New Content:
Storehouse added to Aridell.
Cellar added to ruined house along Eastern Salted Coast.
Basement added to ruined building in Northeast Thaermore.
Cave added to Barrier Range west of Bordertown.
Camp added southwest of Tangletree Ossuary.
Destroyed temple added to Western Tanglewood at the crossroads.
Tower added to perimeter of the Goblin Citadel.
Download Link:
http://www.mediafire.com/download.php?d6vldbvam89l646